Cyber Monday is coming to a close, which means that tomorrow is Giving Tuesday!
You may have heard about the Telephone Film project before.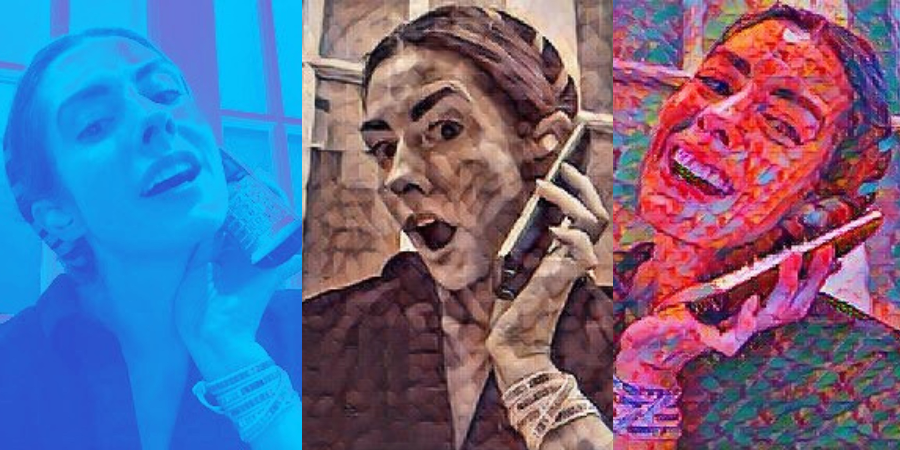 If you haven't, here is some more info:
The first of its kind, Telephone is a work-in-progress short film bringing awareness to the important art form of audio description (AD) for dance. Audio description allows blind and visually impaired people to be included fully in the joy of artistic expression.

Co-directed by Dark Room Ballet founder Krishna Washburn and choreographer Heather Shaw, Telephone is the first screendance film created specifically with a visually impaired audience in mind, while facilitating an immersive sensory experience for audience members of all sight levels.

Created during the global pandemic, the film features diverse disabled and non-disabled artists from across the globe, demystifying and legitimizing AD, not just as an access tool, but as a beautiful, rich art form in its own right.

Telephone is at the forefront of a completely new approach to audio description. Most of what is considered "best practice" for AD is meant for television or film. A neutral AD voice describes the visuals and does not express emotional content. In television and film, the performers' voices (layered over the AD) inform the audience of the emotional themes. However, in dance, performers rarely speak. Is the neutral AD voice really the best choice for dance? How do those listening to the AD connect with the emotional content of the performance?

The audio describers of Telephone are reshaping the world's perception of AD, adding emotional context and allowing their words to dance in the same way a dancer's body moves. The result is a beautiful merge of poetry and movement, proving that:

Dance is visceral – not merely visual.
You can help!
Telephone is now holding initial screenings!

But we need to raise funds which will go directly towards the fantastic team of artists we have on board, as well as to cover costs to produce the film. Our original goal was met (covering initial costs) and we are now fundraising to cover post-production needs such as editing, accessibility providers, composers and more.
Interested in making a one-time donation? You can do so on Ko-Fi. 💰

Have you had a chance to buy a bracelet made by Krishna at DARK ROOM ADORNED? There are over 60 to chose from, like BLINDING LIGHTS. 💎

And don't forget, there are 3 Dark Room Ballet tote bags left! You can buy one to support Telephone: Heels like Magnets (thanks to JazeluCreations on eBay) 👜

Before you go…

And if you just can't stop thinking about telephones, watch the Yip Yip Martians discover a telephone on Earth and try communicating with it using different animal sounds they know on Sesame Street!


Thank you as always, for supporting the missions Dark Room Ballet and the Telephone Film!