Hosted by Movement Research, Dark Room Ballet classes are designed specifically for the educational needs of blind and visually impaired adults.
Blind dancer and dance teacher Krishna Washburn teaches weekly online classes that prioritize blind and visually impaired adults, as well as scheduled workshops on related topics.
Visit a link to learn more about:
You can also read:
---
Here is photo of Krishna in her home-based dance space: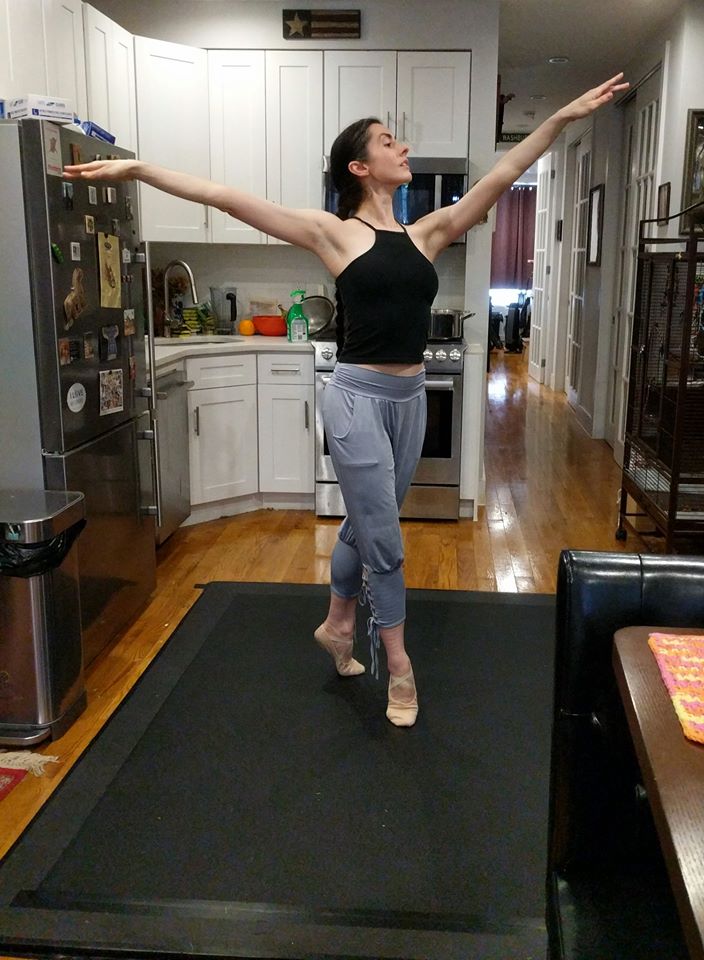 Image description with assistance from Michelle Mantione:

The blind ballerina stands croisé, in her makeshift home kitchen turned dance studio. With legs slightly apart and crossed on pointe, her arms are stretched out making a wide V shape, one arm is slightly higher than the other as her head turns and rises to meet it.