It's been an incredibly productive year in the Dark Room in 2023!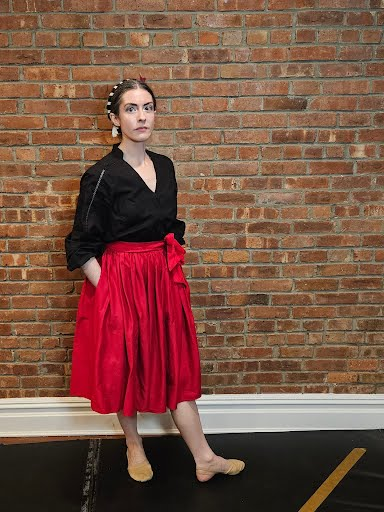 Let's reflect on some of our accomplishments:
Two cycles of Dark Room Ballet Intro classes for blind and low vision students who have never had the opportunity to study traditional blind dance technique before!


The first-ever cycle of Dark Room Ballet Pro Class to support our working and pre-professional disabled artists!


Five brand new No Diagram Anatomy workshops — the two-part Arm Complex saga, the Respiratory System, and the Spinal Complex and Iliopsoas Complex yet to come in December!


Seven brand new Audio Description for Dance workshops, which had the highest attendance of any classes I have ever taught before!


A whole year of Monday night Open Level classes without pauses!

And all of these learning opportunities were tuition-free.

I have so much planned for 2024, including developing a brand new teacher training module for the summer, which will be the first of its kind: a formal series of workshops to help others teach traditional blind dance techniques and pedagogical audio description.
The kind of curriculum that I choose develop and teach is what I feel will serve blind and visually impaired arts community the most, and very often, I'm the first or the only teacher teaching on these topics. It's for this reason that I have a commitment to tuition-free education in the Dark Room, because it's how I believe I can help my community the most.

Please consider a donation to Dark Room Ballet this Giving Tuesday, to support high-quality, authentic learning experiences designed for the educational needs of blind and visually impaired people.

Infinite gratitude, infinitely changed; infinite gratitude, infinitely changed.

Love always,
Krishna
Image description:
Krishna stands in the Dark Room Ballet dance studio on the taped marley floor in front of the brick wall.
She's wearing her favorite bright red wool skirt with matching sash and black blouse with eyelet design down the sleeves, and her half-sole ballet technique shoes that she wears to teach class.
She is wearing her hair in the seventeenth century style she wears every day: braids wrapped around the head and sewn in a crown with a white ribbon.