CREATIVE CONVERSATIONS: DISABILITY, AGING AND ACCESSIBILITY
Thursday June 24, 6:00 PM to 7:00 PM (Eastern Time)
sponsored by the Queens Council on the Arts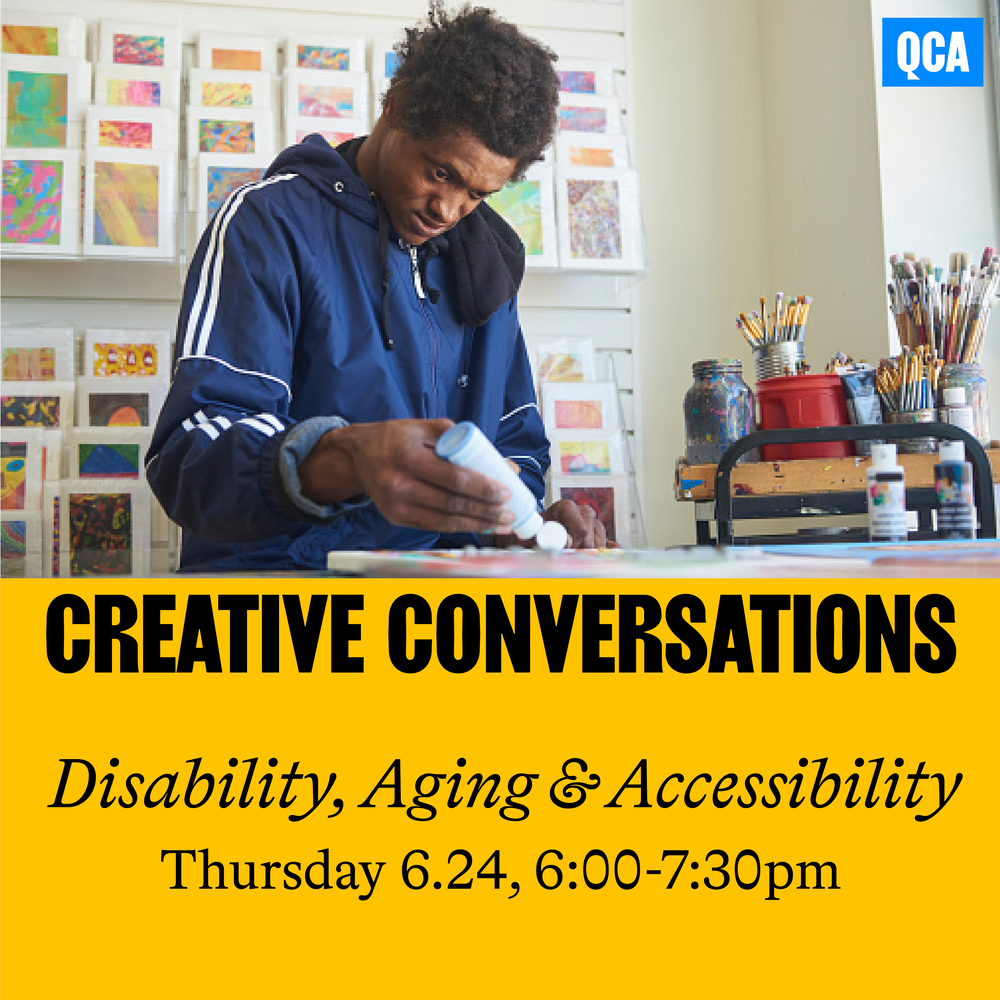 This session invites local artists and community members of all abilities to discuss issues pertaining to creative aging and disability. Worldwide, persons with disabilities represent 15% of the population; in the five boroughs, there are almost 1 million people with disabilities. Additionally, in Queens, the number of older adults has grown significantly in the last 5 years – many with limited access to cultural services.
This session will feature the work of local artists with disabilities, including Krishna Washburn and Alejandra Ospina of Dark Room Ballet as well as representatives from Queens senior centers and the AHRC. The group will then be invited to discuss the intersectionality of aging and accessibility by exploring the following questions:
In what ways do the needs of persons with disabilities and seniors overlap, and in what ways do they differ?
What are some examples of accessible design that can benefit everyone?
As creators and artists, how can we be more inclusive to all communities including people with disabilities and older adults?
This event is held in partnership with the Mayor's Office for People with Disabilities. The conversation will be moderated by Walei Sabry, Digital Accessibility Coordinator at the Mayor's Office for People with Disabilities.

To register and join on Zoom:
https://www.queenscouncilarts.org/calendar/2021/6/9/creative-conversations-aging-and-accessibility